HIGHLAND
FAMILY & COSMETIC

DENTISTRY
"By far the best dentist I have ever gone to. They are very accommodating. His staff always makes you feel welcome. I love how they give me a reminder text messages. And they'll even let me text to set up appointments. He does very good work as well!"

− Tucker J
"Dr Clark was so GREAT with my kids! Previously, my daughter hated the dentist and had to have oral sedation, but Dr. Clark was able to do the work with just gas because of his SKILLS with kids. I am VERY happy with him and his office.I am a huge fan! Thank you Dr. Clark and office!"

− Tiffany S
"Very professional and friendly. Always running on time. My kids love getting to watch movies while their getting worked on."

− Julie A
" I love coming to Dr Clark's office. He's extremely kind and fun to talk to. And to be honest he's super good at having a conversation that you can carry on with just grunts haha. My number one pet peeve is when dentists try to carry on a conversation while they're working in your mouth (it's nearly impossible). He has somehow mastered it :)"

− Mitchell B
"I have had 100% good experiences at Mont Blanc Family Dental. They treat us with kindness and my kids love to go! Plus we have never ever lost a filling that was put in by Dr Clark. Before we tried Dr. Clark's office my kids were losing fillings every couple of months. Yes dental work is expensive but it's really nice to only get it done once."

− Rachel F.
ADVANCED TREATMENT OPTIONS FOR PATIENTS WITH  
COMPLEX DENTAL CONCERNS
Gum Disease
Did you know your gums are not healthy if they bleed when you brush or floss? Gum disease may simply be gingivitis which can be easily remedied, or it may be a more severe condition called periodontitis. In either case,gum disease should not be ignored.
Tooth Pain
Few things can be as excruciating as a hot tooth. A tooth may be painful for a variety of reasons. With x-rays, and a brief exam we can identify your problem and help you get back to sleeping at night.
IV Sedation
Have dental anxiety? Hate injections, or the sound of that drill? IV Sedation is a popular and safe way to set yourself at ease and bypass the bad memories. We bring in a CRNA (Certified Registered Nurse Anesthetist) to handle your sedation so we can focus on what we do best- the dentistry.
Dental Emergencies
Call quickly if a tooth gets knocked out or broken playing sports or horsing around. We will coach you along and get you smiling again in no time.
MONT BLANC CENTER FOR DENTISTRY IS ACCEPTING NEW PATIENTS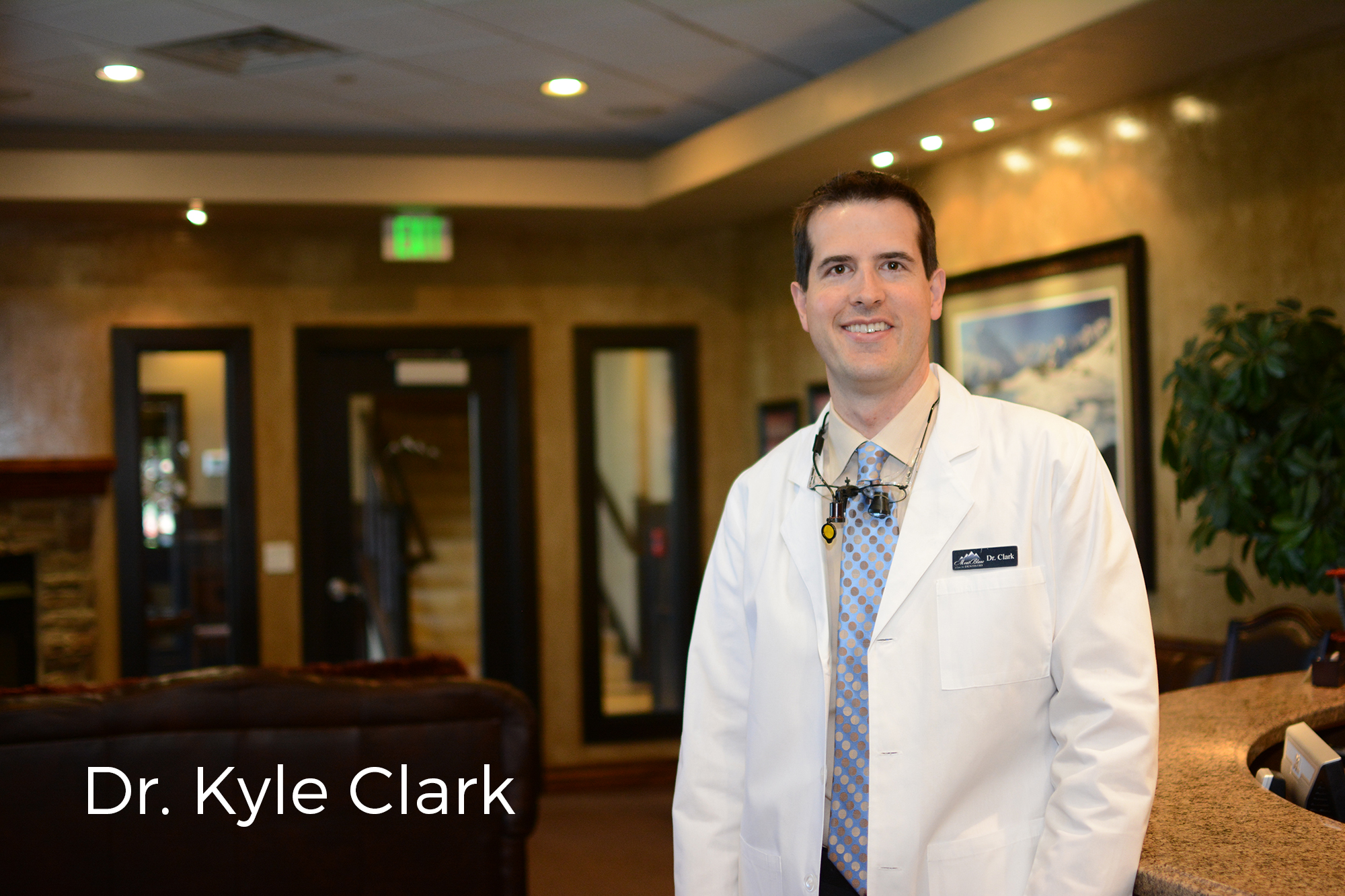 FIRST VISIT
Unless you are seeing us for an emergency, a first visit will normally consist of a comprehensive exam and consultation lasting approximately 90 mins. During the visit, you can expect:
Dental X-rays as needed
Evaluation of gum and bone health
Photos or dental models as necessary
Professional dental cleaning
Evaluation of the teeth and TMJ
Oral Cancer Screening
Smile Analysis
OR CALL NOW 801-770-6900
Just a few of our patient
smile makeovers